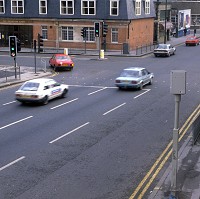 People rely on cars most in Peterborough, while London is the easiest place to live without a vehicle, according to research.
The Cambridgeshire city was ahead of Colchester in Essex and Milton Keynes in Buckinghamshire in the list of towns and cities which are hardest to live in without a car.
The study by the Campaign for Better Transport (CBT) found that other cities where not having access to a vehicle was a problem included Swindon, Wigan, Bradford, Derby and Dudley.
Each town or city was rated according to its accessibility and planning, the quality and uptake of its buses and trains, how easy it was to walk around the town or city, and the extent of car use.
Given London's extensive public transport system, it was perhaps unsurprising that the capital topped the list of 29 English cities and towns surveyed.
The CBT said Peterborough had weaknesses in its public transport infrastructure which meant residents and visitors relied heavily on cars.
Copyright Press Association 2014