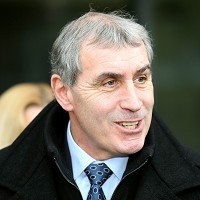 After pleading guilty to drink-driving, former England goalkeeper Peter Shilton has been banned from driving.
At Colchester Magistrates' Court, Shilton, 63, admitted guilt to the charge of drink-driving during a 15-minute hearing.
The court was told that Shilton had been tested at more than twice the legal limit of alcohol when he was stopped by police on February 24 and breathalysed.
An anonymous call into police led to Shilton being caught driving a Jaguar XF on Manor Road, Colchester, Essex, which is close to the house of his girlfriend, Stephanie Hayward.
Leaving court, England's most capped footballer said: "I've nothing to say, really - just that I had a very fair hearing."
Shilton was prohibited from getting behind the wheel for 20 months and fined a total of £1,020.
In abreakdown of events leading to Shilton being stopped by police, the court was told that he had been at a family celebration where he had been drinking wine all day, though he did not believe himself to be over the legal drink-drive limit.
Copyright Press Association 2013