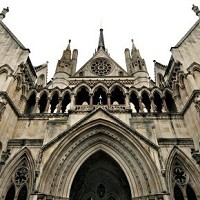 A High Court judge has said that motorists should not have their licences taken away simply because of their age.
Ms Justice Simler was speaking as she overturned an earlier ruling to uphold the Driver and Vehicle Licensing Agency's (DVLA) decision to revoke a 78-year-old driver's licence.
In August 2013 Oxford magistrates said the DVLA had correctly removed Georgina Hitchen's right to drive following an accident.
The agency had declared her unfit due to "cognitive impairment" related to her age, but the High Court judge found no valid indication of this.
The agency cited "lapses" Ms Hitchen suffered during a post-accident driving review, including cutting in front of a van, causing it to stop.
But Justice Simler overruled driving experts, saying that the DVLA lacked medical proof to support its age-related cognitive impairment argument. The judge said that age exclusively cannot be used to revoke a licence.
Copyright Press Association 2015