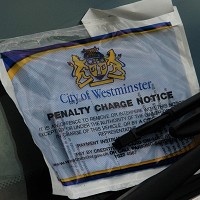 The number of penalty charge notices (PCNs) handed out in London has doubled in recent months, prompting the Freight Transport Association to urge drivers to become aware of high risk areas.
Firms dropping off goods on pavements in the capital often receive PCNs, even if they are not aware of breaking the law. While many fines are refunded upon appeal, the process is time consuming and costs money and the sector pays several millions of pounds in PCNs each year.
A poll funded by the freight organisation showed that the 27 firms questioned had paid charges of £2.9 million.
The research investigated PCN statistics in regard to six major issues: security authorities, PCN risk areas (street/place), whether the offence was detected by CCTV or an inspector, contravention code issued, appeals and expenses.
The report discovered that over 30% of local authorities represented almost 80% of all PCNs given, with the most active bodies being the London Borough of Westminster, London Borough of Camden, City of London and Transport for London.
Natalie Chapman, the association's head of policy for London said: "Commercial vehicle operators have grown smarter when dealing with the problems of making deliveries in the unfriendly roadside environment of central London, but the findings of the survey suggest that there is a need for them to improve their understanding of how certain parking restrictions apply."
Copyright Press Association 2013