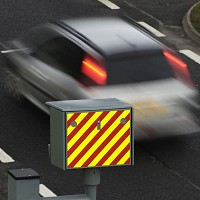 A survey has revealed that friends as passengers dangerously affect the way young motorists drive.
Around a third of drivers in the age group 17-21 said they drive differently with friends in the car.
Indulging in illegal manoeuvres (15%) and paying less attention to the road (more than 20%) were some of the dangerous things young drivers admitted to. A quarter even take their hands off the wheel.
Among the age group, 11% of males and 6% of females do not wear seatbelts when friends are in the car.
But the majority, or 97%, stuck to driving rules more strictly when parents or grandparents were on board, with 44% driving slower.
As many as 39% of women motorists between 17 and 21 do not have the confidence to drive on motorways and 29% are wary of being the only ones in the car.
Only 27% of young motorists quizzed in the Aviva survey had paid to have driving lessons, with half of these trying more than four times to clear the test.
Motoring expert Nigel Bartram said: "Young drivers and passengers alike need to take personal responsibility for their own actions."
Copyright © Press Association 2009