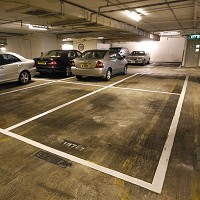 Motorists could save up to £1,440 every year just by doing their homework on commuter parking, a new report claims.
Shopping around for car insurance brings motorists average annual savings of £280, but car parking seemingly remains rooted in the 20th century - with convenience king.
Drivers parking near to Central London train stations are prepared to pay a typical £3,240 a year.
But shopping about for cheaper options could bring savings for commuters amounting to £1,440 in London; £524 Manchester; £365 Birmingham; £359 Bristol and £304 in Brighton.
A parking websites estimates commuters can save £312 on average every year through doing their research.
YourParkingSpace.co.uk said that motorists can make "huge savings". Options across several cities include not only traditional car parks further away from railway stations, but an increasing amount of residents' rented-out driveways and garages too.
Copyright Press Association 2015