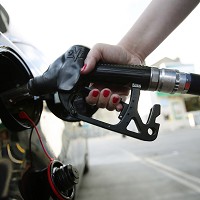 Grown-up children are using the bank of mum and dad to help them fill up their fuel tanks.
The average child costs their parents £32,667 starting from their 18th birthday up until they turn 31, according to research from peer-to-peer lender Zopa.
Of that figure, £3,094 is spent covering fuel costs, it said. This translates to £258 a year which goes on filling up their children's tanks.
Sons are less of a financial burden when it comes to fuel costs, according to the survey, costing their parents £2,902 over the 13-year period.
Girls, on the other hand, are £502 more expensive, receiving free fill-ups totalling £3,404.
Perhaps not surprisingly, it is London-based parents who fork out the most in petrol costs, spending £6,548, or £546 a year, filling up on their offspring's behalf.
Significantly less is spent in Northern Ireland where parents subsidise their kids' petrol costs to the tune of £705, or £59 a year.
RAC head of external affairs Pete Williams said: "With the high cost of motoring particularly affecting young drivers who face the 'treble-whammy' of forking out for driving lessons, sky-high insurance premiums and fuel it is no surprise that it often falls on parents to dig deep to help their loved ones get motoring.
"The RAC's Report on Motoring 2014 found that 71% of drivers aged 17 to 24 felt the price of fuel has had a negative impact on their lives and their ability to get mobile."
Copyright Press Association 2014