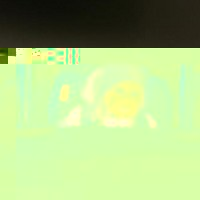 Car seats are safest when they are rear-facing and children should be transported in that position until the age of four, a study has said.
Research published in the British Medical Journal Online suggests a rear-facing seat is safer in the event of a crash and can help to avoid neck, chest and spinal injuries.
However, many parents unaware of the potential safety implications decide to switch their children to forward-facing car seats at about eight months.
Dr Elizabeth Watson, a GP at the Sunny Meed Surgery in Woking, and Dr Michael Monteiro, a specialist registrar at the Royal Surrey County Hospital in Guildford, looked at the results of previous research into car seats and concluded rear-facing seats appeared to distribute the force of a crash more evenly by keeping the head, neck and spine aligned.
This is in contrast to a front-facing seat, which increases the likelihood of a child`s relatively large head contributing to any severe injury in a crash situation.
The authors said many parents and healthcare providers were unaware it is safer to leave children in rear-facing seats for as long as possible or even that rear-facing seats for toddlers exist.
They called on manufacturers and retailers to increase the availability of rear-facing seats for older children.
Copyright © Press Association 2009