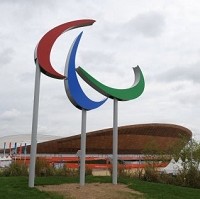 The London transport system will face "some new and unique challenges" during the Paralympics Games.
Public transport coped well during the Olympics, and the Paralympics are much smaller. But they will take place during school term time, experts have highlighted.
There are fewer games lanes than during the Olympics, with the Paralympic Route Network (PRN) only being 8.7 miles long and mainly confined to the east London venues and the City of London.
The Paralympics games lanes will all come into operation on Wednesday, the first day of the Games, except for the lane on the M4, which is already open.
Motorists are being advised to avoid the games venues and the PRN routes during the Paralympics, particularly the area around Stratford near the Olympic Park.
The A102 north and south of the Blackwall Tunnel is expected to be particularly busy and the A2, A12 and A13 routes into London are expected to see heavier traffic than usual, especially during rush hour.
Copyright Press Association 2012