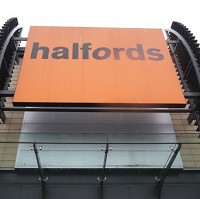 Almost three in four drivers spend the same amount of money on car care products as they do on making themselves look good, according to research by car cleaning brand MER and Halfords.
More than four in five male motorists take equal or better care of their cars than they do of themselves, with over half of women drivers seeming to share the same mentality.
Halfords car cleaning expert David Howells said: "Cars are an expensive investment and a highly personal statement, so whether caring for your car to preserve its value or ensure it looks its best, these findings show owners are prepared to spend the time and money on an appropriate beauty regime."
The study shows almost two-thirds of men spend more on their car's appearance than their own, while more than a quarter of women fork out more to keep their car in pristine condition.
Donna Howard, from MER 'Auto Shine Technologie', said: "People are spending an increasing amount of time in their cars and as this research shows, looking good behind the wheel is important to both men and women."
Copyright Press Association 2013