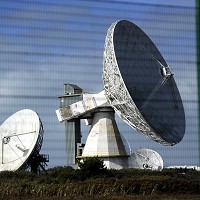 Motorists can save money and keep track of their vehicle from anywhere in the world with the launch of My TRACKER, a new service offered by top stolen vehicle recovery expert TRACKER.
TRACKER Locate clients can view real time data about their car from any point on the globe with the new service. It also offers them TRACKER's stolen vehicle protection, which has won industry recognition.
"Whether saving TRACKER customers time or helping them monitor expenses, My TRACKER, really gets to the heart of the issues affecting motorists today," TRACKER's managing director, Stephen Doran, said, adding: "Not only does it offer protection should a vehicle be stolen, but they will also see benefits the moment they install TRACKER Locate."
With driving costs continuing their upward trend, car owners will aim to keep track of their vehicle costs. With the My TRACKER Dashboard, drivers can access data regarding journey distance and the time it took to travel, as well as fuel use. All of this can help motorists see where they can save money.
With the My TRACKER, car owners are alerted to when their vehicle is in use and where it is going.
The service also includes a Geofence setting, enabling clients to define a personal area on a map.
My TRACKER uses Google Maps and enables clients to see their car with Google Street View or by satellite. Clients can use My TRACKER to keep ahead of traffic congestion by accessing the data on roadworks, accidents, traffic flow and congested areas.
The service also gives clients easy access to keyjourney planner information, including the location of nearby restaurants, hotels and petrol stations.
Copyright Press Association 2013