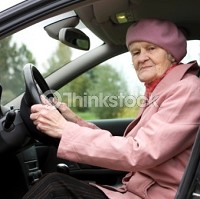 The number of motorists over the age of 90 is poised to increase by 18% over the next five years, according to reports.
Britain's ageing population means there are expected to be more than 12,400 drivers over 90-years-old on the UK's roads by 2017, taking the overall total of 90-plus drivers to 82,400.
A quarter of all current licence holders in the UK are motorists over the age of 65 and that figure is set to expand beyond recognition when the baby boom generation hit retirement age.
But, according to research from the Institute of Advanced Motorists (IAM), motorists over the age of 70 are less like to claim on theircar insurance than a driver in their 20s.
Simon Best, IAM chief executive, said: "Today, over 10 million people can expect to reach 100 so the chances are they'll be driven around by their 70-year-old children.
"While their frailty puts them at risk if they are in a crash, that doesn't necessarily mean that they are a risk to other drivers."
Copyright Press Association 2012