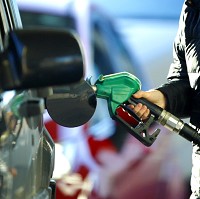 Reports that the Chancellor may be planning to scrap a price hike at the pumps have been welcomed by motoring groups.
Reports suggest that next week's Budget will see the fuel increase, originally due to kick-in in autumn at 3p-a-litre, abandoned.
A January rise has already been dropped by George Osborne, who has also postponed another increase due in April.
Average petrol prices are back up to the 140p-a-litre mark again, but there has been some respite for drivers as supermarkets announced cuts to fuel costs this week.
Quentin Wilson, a spokesman for FairFuelUK, said that although these plans are a sign that the Government is listening, families and businesses will be devastated that fuel duty isn't going to be cut.
"All the polls say that the country wants a reduction in their petrol and diesel bills," said Mr Wilson, "Lowering duty is the only way to offer that relief and boost UK growth."
Jason Torrance, policy director of sustainable transport body Sustrans, said: "Scrapping fuel duty might seem like an easy, popular decision but it's just a quick fix that doesn't address that cause of the problem."
Copyright Press Association 2013