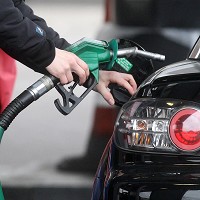 Drivers will not have to contend with a proposed 2p-a-litre fuel duty increase next year, George Osborne has confirmed.
The Chancellor scrapped the rise in his Autumn Statement on Thursday, after promising during the Conservative Party conference earlier this year that he would cancel if the Government could afford to.
It is good news for the UK's 36 million drivers and commuters according to the RAC Foundation's Professor Stephen Glaister - who pointed out that motorists are already paying 60% in tax on fuel at the pump and supplying 7% of the money the Treasury receives every year.
RAC technical director David Bizley said: "While freezing fuel duty is welcome we wanted Mr Osborne to go a step further and reduce the financially punishing 58p duty that is charged on every litre of fuel bought at the pump.
"A cut to fuel duty would have been far more meaningful and beneficial to motorists and the economy. The RAC believes a bold move like this would actually act as a further stimulus for the economy by making it more affordable for companies to do business and for motorists to use their vehicles for work and social purposes.
"Motorists have been benefitting from cheaper prices at the pumps in recent months as retailers have passed on savings in the lower wholesale price brought about by lower oil prices and a stronger pound, coincidentally at the same time as the economy has been improving.
"If the Chancellor had actually cut fuel duty any shortfall in revenue would have been largely offset by increased revenues arising from the growth stimulated by the reduction."
Mr Osborne also revealed plans to freeze the maximum cost of a car MoT test at £54.85 until 2015 and set up new independent medical panels to examine compensation claims and cut the number of whiplash injury payouts.
Only chosen professionals will be allowed to give evidence in a new move designed to stop people profiting from fraudulent or exaggerated injury claims.
Copyright Press Association 2013