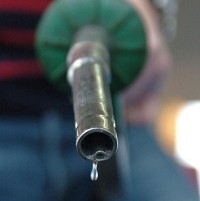 Chancellor George Osborne will come under growing pressure to ditch plans for a 3p-a-litre fuel duty hike, according to reports.
Ministers are gearing up for a Commons vote on whether or not to press ahead with the planned increase in January, with Labour have calling for it to be postponed until at least next April.
"Labour has already called for a temporary VAT cut which would take 3p off a litre of fuel, but if ministers won't do this, the very least they could do is axe January's fuel duty rise at least until April," said Shadow Chief Secretary to the Treasury, Rachel Reeves.
"And they could pay for this by clamping down on known tax avoidance loopholes, like the one used by some employment agencies to falsely inflate expenses."
Several campaign groups claimed the fuel increase could cut economic growth and increase motoring costs on millions of hard-up British drivers, who already face rising car insurance premiums.
Labour hoped the motion would be supported by senior Tory backbenchers, but Robert Half MP - who led the campaign against the planned hikes - said he will wait until Mr Osborne's Autumn Statement next month before making a decision.
Copyright Press Association 2012