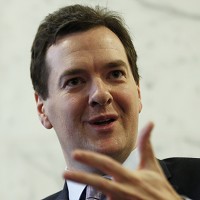 Chancellor George Osborne announced an extra £1 billion for roads among transport measures set out in his Autumn Statement.
The cash promise included £378 million being put towards upgrading a section of the A1 in the North East to bring it up to the same standard as motorways, along with improvements to the A30 in Cornwall.
Drivers in eastern England might be buoyed by news that there will be a new link between the A5 and the M1 thanks to a cash injection of £157m.
While these measures are not going to provide immediate fiscal benefits for drivers, improved networks might help them to save money on petrol if it can reduce they time they spend crawling along in nose-to-nose traffic.
Many motorists will lap up any kind of saving they can in the current climate when they are having to shoulder risingcar insurance premiums and any costs associated with getting their vehicle ready for winter.
Other networks highlighted in the statement included the M25's junction 30 at Thurrock in Essex, which will benefit from £150m-worth of improvements with work starting in 2015.
Work on junction of the M40 in the West Midlands will get under way next year, costing £10m.
There will also be an additional £333m designated for road maintenance, while £270m will be spent on national and local projects to get rid of bottlenecks and assist development.
An additional £333m has also been earmarked for general road maintenance.
Richard Hebditch, campaigns director for Campaign for Better Transport, said: "The Government's great plan was to use private finance to build roads. The reality is a damp squib, but other vital budgets are being cut to pay for damaging roads schemes.
"Maintaining our roads should always be the priority over new building. We're pleased the Chancellor has heeded our call for better maintenance to do just this. The £330 million earmarked for this is a start but must be used to improve conditions for cyclists and pedestrians too."
Copyright Press Association 2012