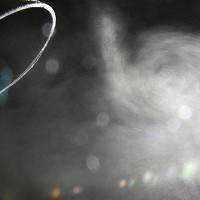 Environmental groups and health charities have welcomed the Supreme Court ruling that the next Government must tackle air pollution in cities.
The Green Party has also hailed the move to cut levels of nitrogen dioxide across the UK, but several motoring organisations and businesses have expressed concerns over the decision.
Judges at the Supreme Court have ordered the Department for the Environment to submit new air quality plans by the end of the year, setting out radical ways of tackling pollution to bring levels in line with European Union (EU) regulations.
The British Heart Foundation, Asthma UK and Friends of the Earth are just some of those to have applauded the ruling, citing the health benefits it will bring and the positive impact it will have on the environment.
Caroline Russell, the Green Party's Local Transport Spokesperson, has applauded the decision, but believes the next Government must take steps to prevent diesel vehicles entering towns to cut air pollution levels.
"Diesel vehicles, even the latest Euro 6 standard, are polluting and dangerous to our health," she said.
"We must limit their use in towns and cities with ultra-low emission zones."
But not everyone shares this sentiment. Richard Gane, director and transport sector specialist at supply chain company Vendigital, has warned that phasing out diesel could have major implications for businesses.
He claims any movement away from diesel engine vehicles would have significant supply chain implications, especially for companies that rely on regular road transport deliveries as part of their operation.
Fears are that an incentivised scrappage scheme could be used to phase out diesel vehicles.
The Department for the Environment has refused to comment on changes for diesel owners because of the upcoming election. But it said the Government is committed to revising plans by the end of the year and complying with EU limits in the shortest possible time.
BMW was keen to point out that its diesel cars - and diesel cars in general - are becoming cleaner and more efficient.
The Society of Motor Manufacturers and Traders claims it is unfair to lay the blame for high levels of nitrogen dioxide solely at the door of diesels.
"Policies to improve air quality should focus on encouraging the uptake of the latest low emission vehicles, while also addressing other sources such as electricity generation and heating, which between them account for more than half of nitrogen dioxide emitted in the UK," said its chief executive Mike Hawes.
"Today's diesel engines are the cleanest ever, high tech filters capture 99% of particulates and nitrogen dioxide emissions are down 84% since 2000."
Copyright Press Association 2015
https://www.gov.uk/government/organisations/department-for-environment-food-rural-affairs (Department for the Environment)