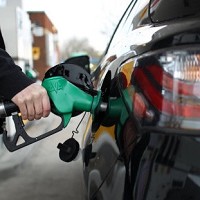 Motorists are likely to enjoy a pre-Christmas fuel price cut after OPEC decided against lowering oil production, RAC Fuel Watch is predicting.
Fears that the Organisation of Petroleum Exporting Countries (OPEC) would place a limit on production had pushed oil prices up ahead of its meeting in Austria. But OPEC members failed to agree to any cuts, resulting in barrel prices falling again.
Simon Williams, a spokesman for RAC Fuel Watch , says: "We therefore expect the trend to continue and anticipate that we are likely to see a further fuel price cut of two pence a litre for fuel in the next fortnight."
OPEC members' failure to implement any changes leaves countries free to carry on producing oil at current rates, something that is likely to result in fuel prices continuing to fall.
Abdullah al-Badri, secretary general of OPEC, says members had been unable to agree on a production ceiling as it was not known how many barrels of oil Iran will be bringing to the market next year.
Since June the price of crude oil has fallen from more than £66 per barrel to less than £28 today.
Copyright Press Association 2015. Motoring News articles do not reflect the RAC's views unless clearly stated.