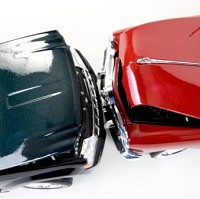 Police have seized the one millionth uninsured car to be caught in a crackdown that began in 2005.
The milestone was revealed by the Motor Insurers' Bureau (MIB) which today relaunched its uninsured driver campaign in Birmingham.
Since 2005, when police were given powers to stop vehicles identified as being driven without car insurance , an average of 500 vehicles have been seized each day. Of those, an estimated 30% are crushed.
He added that West Midlands Police alone were seizing, on average, one uninsured vehicle per hour.
Police identify them with automatic number plate recognition technology which compares registration numbers against data provided by the motor insurance database operated by the MIB.
James Dalton, head of motor insurance at the Association of British Insurers, said: "Reducing the menace of uninsured driving remains a priority for insurers.
"As well as being a danger on the roads, the cost of crashes caused by uninsured drivers pushes up the insurance premiums of honest motorists.
"Today's announcement that the police have seized their one millionth uninsured vehicle shows what can be achieved when the Government and industry work together to crack down on the unnecessary costs facing all motorists."
Copyright Press Association 2012