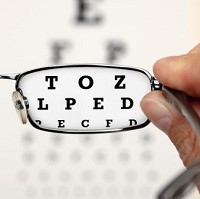 A third of motorists cannot see well enough to drive legally, new research claims.
Specsavers Corporate Eyecare spent eight months testing people's vision at its Drive Safe roadshows.
In the past reports had suggested a sixth of drivers had vision which fell below the legal standard for getting behind the wheel.
But this latest study claims the problem is actually worse than these estimates.
Driving with a poor level of eyesight could cause crashes and could invalidate a car insurance policy.
Companies also need to make sure their staff meet the minimum sight standard if their employees do any driving for work purposes.
According to the Health and Safety Executive an employer's duty of care includes making sure they are safe on the roads even if their workers only occasionally drive as part of their employment.
Firms were urged to make sure they have an effective company policy for eye care to make sure they meet their legal duties.
At the roadshows, Specsavers found 40 per cent of people it screened had not their eyes tested for more than two years and 80 per cent of those whose sight was below the legal standard believed they were safe to drive and had not noticed their vision had deteriorated.
Laura Butler, Specsavers Corporate Eyecare's corporate account manager, said she recommended that companies introduced a policy where all workers who drive as part of their job must have their sight tested regularly.
Copyright Press Association 2013