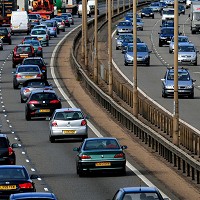 A new study has found that one in 12 motorists in the UK have given incorrect details to their insurer, rendering around 2.4 million car insurance policies invalid.
The research by Consumer Intelligence also found that more than one in two drivers (60%) who gave wrong information did so deliberately to save money on their car insurance premium.
A fifth of drivers said they simply made a mistake or did not have the right information, and 5% said they did it to "reclaim money paid previously for expensive premiums".
Of those who admitted lying to their insurer, one in 11 gave a different address, one in 10 gave a lower annual mileage estimate, and around one in seven lied about where they kept their car overnight.
Ian Hughes of Consumer Intelligence said: "Many consumers are struggling financially and it is understandable that they would want to try and cut their bills wherever they can.
"However, if they do not provide the right information to insurers they are putting themselves at risk.
If they make a claim they may find that the policy won't pay out because the information they provided doesn't add up.
"One of the key principles of insurance is 'utmost good faith'.
"That isn't just for insurers; it is really important that consumers play their part in this."
Copyright Press Association 2013