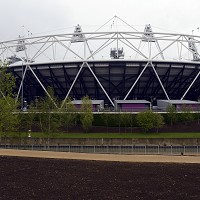 An Olympic-based auction of driving registration numbers is set to take place, with DVLA Personalised Registrations offering a whole host of international plates up for bidding.
Registration plates such as 2012 OG, GO11 DEN and WON 601D are up for grabs, while supporters of nations such as Holland, Jordan and Poland will have many options to bid on, including HO11 AND, JO12 DAN and PO11 AND.
The sale will take place at City Hall, London, over the course of three days starting on Thursday 7 June. Further options for English supporters of Team GB include BU11 DOG and EN61 AND.
This is the first time in the history of the Olympics that a hosting nation has held such an auction of this kind of personalised merchandise.
Britain was the first country to use car registration plates in 1903 and was also the first to personalise them for individual customers.
The practice has brought in more than £1.7 billion since it started in March 1989, and the DVLA is often asked for help and advice from many countries around the world on personalised registration plates.
Those who purchase specialised number plates for their vehicles are advised to make sure that they are properly registered as part of their car insurance.
DVLA Personalised Registrations' Events Manager, Jody Davies, said: "Internationally, I can't remember an auction which is as well represented as our June sale."
Copyright Press Association 2012