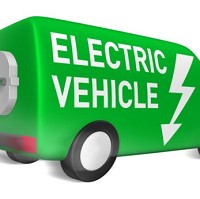 Motorists can expect changes to Plug-In Car Grants (PICG) later this year, the Government has announced.
This should help clarify the situation for drivers thinking of buying a car in this range.
The grants - worth 35% of the cost of a qualifying car to a maximum £5,000 - have been available for the past four years. They were introduced to try and stimulate the uptake of ultra-low emission vehicles (ULEVs).
The Office for Low Emission Vehicles (OLEV) made the announcement to end uncertainty surrounding the subsidy.
Earlier vagueness had threatened to lower ULEV's appeal to would-be customers, as well as raise the lease costs of such vehicles, the British Vehicle Rental and Leasing Association (BVRLA) said. It claimed some firms had even taken away the £5,000 award from their quoting systems.
OLEV has said that the current PICG, which applies to cars producing under 75g/km CO2, will end this year but is yet to confirm the date.
The Office will honour deals already placed until then, on condition that the car is registered, delivered and assigned to a customer in a nine-month timeframe.
Gerry Keaney, chief executive of the BVRLA, said that lease firms need clarification since losing the grant would have a significant impact upon monthly leasing.
So far, grants have gone to 25,000 car drivers and 1,500 vans. Grants for van drivers will stay at a fifth off up to a maximum of £8,000 for the time being.
OLEV announced two months ago that the PICG would be under review, and eligible vehicles would fall into three different groups, based on their emissions.
A pot of roughly £200 million has been allocated for the grant initiative's continuation until the end of the decade. But it is thought that the sums given to each category may vary to help stop the scheme's money running end by 2020.
Copyright Press Association 2015
https://www.gov.uk/government/organisations/office-for-low-emission-vehicles (Office for Low Emission Vehicles)