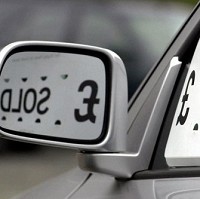 Car dealers have been selling a larger number of older used cars than is usually the case, new figures suggest.
Vehicles at auction sales have risen above an average age of 100 months for the second time this year, the Manheim Market Analysis for September 2012 showed.
"There's no doubt about it, more dealers are having to go vintage and look at re-marketing older cars to secure new sales," commented Manheim Auctions valuation services manager Daren Wiseman.
Last month saw the average selling price of dealer part-exchanges rise more than 5% on the previous month to £2,597.
However, he said the key question facing the industry is when the market will return to "normality" in the sense of "predictable depreciation" and seasonal trends.
The rising price of used cars seen in recent times should ease as manufacturers start to release a larger volume of new cars into the UK market, Mr Wiseman added.
"How long this will take to filter through to the consumer market is a tough call, but I would not be surprised if we saw prices at auction flatten off until 2013," the expert said.
Which may be encouraging news for motorists working to such tight budgets amid strained household finances, with the need to find cheap cars and good valuecar insurance more pressing than ever.
Copyright © Press Association 2012