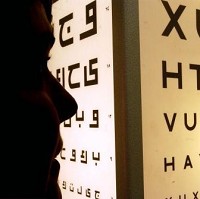 The Institute of Advanced Motorists has offered tips to older motorists, with Britain's top advanced driver urging people to be honest with themselves when it is time to stop driving.
Peter Rodger has told motorists to keep up with their licence renewals to ensure they are not driving illegally. A licence needs to be renewed at the age of 70, and every three years from then on.
Older drivers have been warned to be honest when self-certifying their health. If a motorist is diagnosed with dementia or vision impairment, they must inform the DVLA as soon as possible.
Mr Rodger said if a driver needs glasses or contact lenses to read a number plate from 20 metres, they must wear them at all times while behind the wheel.
He added that while research has shown older drivers are as safe as anyone on the road, bad habits do creep in as time goes on. They have been encouraged to take advantage of online and on-road assessments.
Rodger said: "As we age, unfortunately our health will deteriorate, which may mean that it's time to hang up the driving gloves. A diagnosis of dementia is not necessarily a reason to stop driving immediately.
"What you should consider is whether you are still able to drive safely, what steps you can take to ensure you are up to the job, and what legal requirements you have to register your illness."
Copyright Press Association 2013