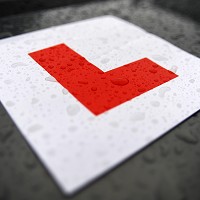 A survey has revealed that motorists hold a host of concerns over older drivers, with three in five thinking they should retake a driving test at the age of 66.
The findings of the Auto Trader survey also revealed that a majority of the 17-24 year-olds questioned thought the test should be re-taken even earlier, when a driver reached the age of 63.
Of the 3,763 motorists questioned, 73% said that they felt concerned when driving behind an older motorist, and 26% felt unsafe when being driven by a driver over-65. Older drivers should be subjected to medical checks such as regular sight and co-ordination checks, according to 65% of those who took part in the survey.
In the defence of older drivers, Auto Trader made the point that although people aged over 70 made up 9% of all drivers, they were responsible for only 6% of driver casualties. This compares to motorists under 30 making up 20% of road users, but 35% of casualties, which is perhaps reflected in highercar insurance premiums for younger drivers.
Chief examiner at the Institute of Advanced Motorists, Peter Rodger, supported the view that the findings were unfair against older drivers, though he did add that older drivers who may be worried about their road safety could undertake objective assessment of their driving skills and driving refresher courses.re they lose it.
Copyright Press Association 2013