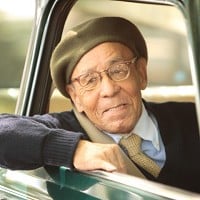 Older motorists are being given the chance to extend their driving lifetimes by having their skills independently assessed.
Statistics show that people in this age group are among the UK's safest drivers, which is why they typically enjoy the lowest car insurance premiums.
Now, a leading road safety charity has revived a scheme to encourage motorists to refresh their skills.
This could provide a new stimulus for pensioners who drive, especially as many of them can lose their confidence amid slower reactions on increasingly busier roads.
The Institute of Advanced Motorists' (IAM) Mature Drivers Assessment (MDA) involves a local test initiative, which is being conducted again this month following its original introduction last summer.
The IAM said the one-hour test can give senior motorists valuable reassurances before they have to reapply for their licence upon turning 70.
The institute is staging the campaign in Sussex in the forthcoming four weeks.
The venues are Worthing, Rother, Eastbourne and Brighton.
Attendees will be evaluated after a drive in their own vehicle.
An assessor approved by the charity will give drivers an independent opinion on their motoring capabilities and how they could perhaps improve.
Last autumn the IAM found that just 1,012 of the 4 million-plus 70-something people qualified to drive had been disqualified over the previous 12 months.
There was even less chance of 80-something drivers losing their licence, the same research showed. Only 168 of the 1 million-plus motorists in this age group had had their licence taken away during the same timespan.
Conversely, 36,001 drivers in the 20-30 age range had been disqualified, the IAM reported.
The IAM says its MDA has assisted many older motorists to regain their former confidence.
Despite the positive figures, there are of course always some older motorists who are too impaired to drive , but don't realise it. Luckily advice is on hand for families to deal with what can be a tricky situation.
Copyright Press Association 2015