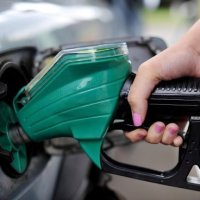 Motorists will probably not see fuel prices rise too much further in the short term after talks about an oil production freeze broke down, the RAC is forecasting.
The motoring organisation says while drivers should be "relieved", a return to the "bad times" that saw them paying over 140p per litre at the pumps would still have been a "long way" off even if a deal to reduce output had been brokered.
Talks among major oil-producing countries in Doha at the weekend broke down with no agreement reached on a production freeze.
Since then the price of oil has fallen by almost 5% to $41 per barrel.
Experts say the result of the talks should help keep the price of both oil and fuel at the pumps down for longer.
Simon Williams, the RAC's fuel spokesman, says: "Motorists should be relieved that the Doha oil producer talks broke down without a production freeze agreement as this means fuel prices at the pumps should not rise too much further.
"It was always going to be hard for OPEC and non-OPEC countries to reach an agreement, particularly as OPEC has led the over-production drive which has brought the barrel price down as low as $26.
"It has sacrificed a stronger barrel price in favour of over-producing in a bid to maintain its share of the oil market against the United States which had been producing greater volumes of oil from fracking."
Mr Williams adds: "Even if a production freeze of some sort had been agreed we would have been very surprised if it had meant the price of oil going back above $60 a barrel.
"To put things in perspective four years ago when the average price of petrol was 142p and diesel was 148p, a barrel of oil cost $120 so fortunately we are a long way from seeing those bad times again."
The price of oil has dropped by around 70% since mid-2014.
According to the Office for National Statistics, the average price of petrol increased by just under 1% between February and March to 102.3p a litre.
Copyright Press Association 2016. Motoring News articles do not reflect the RAC's views unless clearly stated.