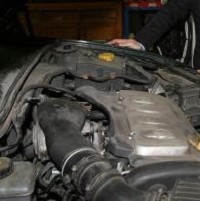 Dangerously low oil levels could be costing British motorists up to £300 million a year in repairs to seized engines, according to a vehicle care company.
Car care specialist specialist Comma said over five million people admit to never checking their oil, despite the potentially expensive consequences.
The figures were released as the firm prepares to launch the National Oil Check Week roadshow in a bid to encourage Britain's 30 million drivers to take better care of their cars.
Motorists will be offered free oil checks and top-ups if they visit the roadshow, which will be touring between June 15 and 19.
The event will highlight the importance of basic car maintenance while on its four-day tour around Gyle Shopping Centre, Edinburgh; Trafford Centre, Manchester; Cabot Circus, Bristol; and Europe's largest shopping centre, Bluewater in Kent.
Copyright © Press Association 2009