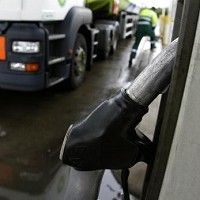 Another oil-price slump has impacted on the US economy after it caused major stock indexes to fall by 2%.
The fifth consecutive day of sliding oil prices suggests that investors believe demand for energy and basic materials will remain soft.
"Uncertainty has crept back into the picture," commented Carl Beck, a partner at Harris Financial Group.
"We started to get some data that put a damper on some of the optimism that had been growing about the economic recovery and that sort of put everything on hold until we start hearing from companies."
The Dow Jones industrial average fell 161 points to its lowest close since late April after oil fell from an eight-month high amid fears that a weak economy will dampen demand.
Light, sweet crude fell $1.12 to $62.93 (£39) a barrel on the New York Mercantile Exchange, sending Exxon Mobil down $1.54 to $66.56, a 2.3% fall. ConocoPhillips was down 84 cents - 2.1% - to $39.99.
Copyright © Press Association 2009