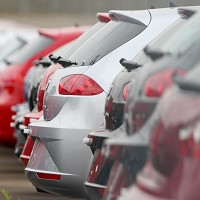 Around £10 is added to the average car insurance premium each year because of the "dysfunctional" nature of the industry, according to the Office of Fair Trading (OFT).
The OFT said that firms within themotor insurance sector can overdo it when it comes to pushing up the costs of their rivals.
As a result, it wants companies to offer good value services to customers which are of a decent quality.
The OFT has assessed the causes of car insurance price hikes in recent months, after premiums went up by 12% between 2009 and 2010.
Private motor insurers in the UK faced added costs of £225 million in 2011 - or a sum of around £10 per customer - because of the problems which the OFT uncovered.
The question of whether or not the sector's problems should be assessed by the Competition Commission will be decided upon by the OFT before the autumn.
Copyright Press Association 2012