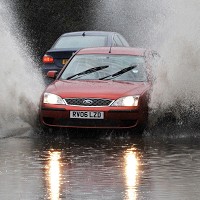 Brits giving their cars a spring clean find a huge range of unusual objects, according to new research.
A study produced by car accessory shop Halfords shows that wedding rings, passports and false teeth were among the long-lost items finally uncovered while deep cleaning cars.
The new research came as officials at Halfords predicted a huge surge in the number of people finally getting around to giving their wheels some TLC, after the wettest April on record left cars caked with mud and grime both inside and out.
After questioning more than 1,500 people, the Halfords study found that although vital and valuable objects do often find themselves cut loose in cars, it is critical for drivers to keep on top of the cleaning. Car cleaning expert at Halfords Dave Howells said: "It's not safe to have items rolling around the car, potentially getting under pedals."
The results of the survey have led observers to remind motorists that even minor accidents can be hugely dangerous, and if they want to avoid potential car insurance claims they should make sure nothing rolls under the driving pedals.
Copyright Press Association 2012