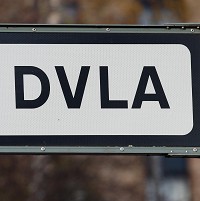 Over 4,000 people have already expressed their interest in bidding at a DVLA Personalised Registrations auction later this week.
The first of the 1,500 number plates will go under the hammer at Mercedes-Benz World in Surrey on Thursday, September 6 and just under 4,300 people have registered to bid.
The three-day event is offering a free "hot lap" ride in a top-of-the-range Mercedes for registered bidders, but DVLA Personalised Registrations does not believe this is the only reason for the high level of interest.
Damian Lawson, marketing manager, thinks that interest in the event could also have been sparked by the Olympics-themed auction that was staged in June.
Mr Lawson, said: "Personalised Registrations have always proven extremely popular with British motorists and our new stance of holding auctions in venues like Mercedes-Benz World which offer a super day out for all the family is clearly proving a successful formula.
"But I firmly believe the resurgence in the number of registered bidders prior to a sale is more than coincidence to the success of our OIympic-themed auction staged at City Hall in London prior to the Olympic Games."
Copyright Press Association 2012