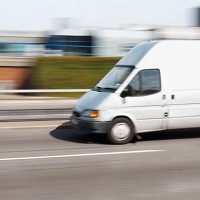 A van dealer has been handed a four-year prison sentence after he admitted making over £50,000 by wiping thousands of miles off the clocks of vehicles.
Maxwell Alvey was given the sentence at Nottingham Crown Court after confessing to a fraud that lasted for a year. He bought the vans at auction and tampered with the mileage before selling them to unsuspecting members of the public.
The 50-year-old from Nottinghamshire admitted to fraud offences involving 55 vans but Prosecutor Adrian Reynolds said that far more had been tampered with and that he had made roughly £1,000 profit in relation to each vehicle.
"The prosecution's position is that there were, in round figures, 90 vehicles that we could show were clocked," he said.
"The defendant accepts 55, rather than 90."
Alvey sold the vans mostly to sole traders like plumbers and their livelihoods were threatened because the vehicles had a habit of breaking down soon after the deal was done. Buyers were then liable for repair costs as Alvey would not reimburse them.
The case highlights the importance of good car insurance or van insurance to rectify the problems and Judge John Milmo QC said Alvey had set up the business with the intention of being dishonest right from the start.
"I think you are just dishonest," he told Alvey as he was sentencing him.
He was jailed for two years for the offence but a further two years was added to his sentence after he was also convicted of stealing £125,000 from his elderly aunt.
Copyright Press Association 2012