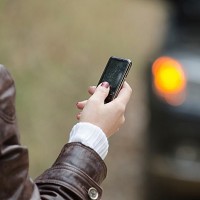 Thousands of miles of road still do not have any mobile phone coverage, leaving motorists vulnerable if they break down or have an accident, according to new RAC Foundation research.
Just under 4,600 miles of the UK's roads lack any 2G coverage, with almost 29,000 more enjoying only partial cover, meaning only drivers who are with certain networks can get a signal and call for help.
Areas with no coverage at all account for around 2% of the country's road network and include stretches of the A591 in Cumbria, the A93 in Scotland, the A494 in Wales and the A149 in East Anglia.
More than 14,500 miles of road lack any 3G coverage, with nearly 112,000 more having only partial coverage. When it comes to 4G, meanwhile, well over half (56%) the nation's road network has no coverage at all with another 27% only partially covered.
According to the study, the local authority area containing the most miles with no mobile signal is Highland in Scotland, closely followed by Powys in Wales.
The rest of the worst 10 areas in terms of phone coverage are Argyll and Bute, Cumbria, Devon, Dumfries and Galloway, North Yorkshire, the Scottish Borders, Gwynedd and Ceredigion.
RAC Foundation director Steve Gooding says: "There are thousands of miles of road along which you would not want to break down or have an accident because calling the RAC, the emergency services or even home wouldn't be an option.
"Even where there is partial network coverage it might not be from your network provider.
"The concepts of connected cars and drivers is at the heart of much thinking about how we might make our travelling lives easier. But the best ideas in the world will fall at the first hurdle if there are no bars on the phone."
Copyright Press Association 2015. Motoring News articles do not reflect the RAC's views unless clearly stated.