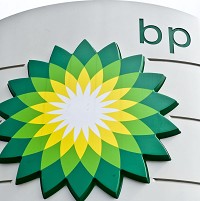 The Government will not launch its own investigation into oil price-rigging allegations, despite admitting the claims were "extremely concerning".
BP and Shell are both the subject of a European Commission investigation into allegations that the companies manipulated the oil price.
Despite calls for action from some MPs, who likened it to the Libor rate-fixing scandal, the Government said it wouldn't be doing its own inquiry but warned the two companies that they must fully co-operate or risk punishment.
A No 10 spokesman said: "It would be deeply worrying if prices have been driven up for consumers, especially as we are as a Government trying to do all we can to help people with the cost of living."
On Tuesday the European Commission said it had carried out raids on offices of the companies involved in the sector.
So far BP, Royal Dutch Shell and Norwegian company Statoil are all being investigated, along with price reporting agency Platt.
Road Haulage Association chief executive Geoff Dunning said: "Since the original fuel protests way back in 2000, we have been of the opinion that there should be far more transparency among the oil companies. Yet every time we raised the issue our concerns were dismissed out of hand."
Copyright Press Association 2013