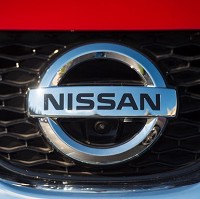 A driverless electric car that its maker says will revolutionise the future of driving has been unveiled at a motor show in Japan.
Nissan, whose self-driving car made its public debut at the Tokyo Motor Show, says it plans to put an experimental version on the roads of Japan next year.
Carlos Ghosn, the company's chief executive, says the plan is to put the technology into multiple vehicles by the end of the decade.
Rival manufacturers Honda and Toyota have said they will have driverless cars on the market by 2020.
Nissan, meanwhile, is also exhibiting a concept car that has tablet-like touch-screens in place of conventional buttons and knobs.
Also on show in Tokyo is Toyota's eco-friendly fuel-cell Mirai - produced as part of the manufacturer's drive to phase out cars that run on fossil fuels by the middle of the decade - and Honda's 430-mile range Clarity Fuel-Cell vehicle.
More than 160 exhibitors are at the Tokyo Motor Show until November 8, with other manufacturers represented there including BMW, Porsche, Jaguar, Peugeot Citroen and Mercedes-Benz.
Copyright Press Association 2015