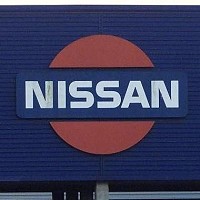 Nissan is set to unveil its luxury motoring brand Infiniti to the UK.
The marque, which aims to provide an upmarket alternative to Nissan, has been described as providing "an American style with performance a top priority" by the company.
The first models will go on sale will be priced from £53,800 for the FX50s to £33,500 for the G37 saloon.
Infiniti dealerships will be rolled out in the United Kingdom, with branches in Glasgow, Birmingham and Newcastle among the eight set to be ready by 2011.
The brand, which launched in the US 20 years ago, has been in Europe only since last year. They now have 25 dealerships in 15 countries, which they describe as "decidedly plush."
Despite launching at the height of the economic downturn, showrooms will aim to seem like a high-class boutique.
Copyright © Press Association 2009