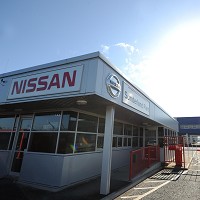 Auto manufacturer Nissan has unveiled plans to create 1,000 jobs by constructing its new premium model at the company's plant in the north east.
The Japanese car giant is investing £250 million at its Sunderland factory, which currently employs 6,000 workers.
Cars in Nissan's luxury Infiniti range are set to be produced there from 2015, with external assistance from the company's design centre in London and technical centre in Cranfield.
Approximately 280 of the new jobs will be based in Sunderland, with the rest distributed across the UK.
The Sunderland plant will set a milestone in 2012 by becoming the first UK site to build more than half a million cars in a single year.
Capacity limitations mean that a C-segment hatchback which Nissan previously said would be built at the plant from April will be manufactured elsewhere, Nissan said.
Colin Dodge, Nissan's executive vice-president and chief performance officer, said reaching the half a million milestone and the Sunderland Infiniti announcement showed the firm's commitment to UK manufacturing and the ongoing success of the plant.
"Just as important, the new Infiniti, which will be exported around the world, is being developed with help from our London design centre and our European Technical Centre," he added.
Copyright Press Association 2012