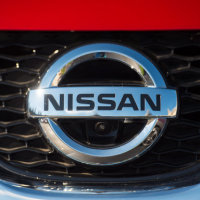 Nissan is taking a 34% stake in its rival Mitsubishi.
The deal, subject to Mitsubishi shareholders' consent and regulatory approval, is worth £237 billion yen (£1.4 billion).
It follows Mitsubishi's recent fuel efficiency scandal, in which it was found to be cheating on mileage tests to inflate mileage for minicar models.
Nissan's chief executive Carlos Ghosn calls the tie-up "a win-win" situation for both parties.
The deal will go ahead before the year is out if it goes through, making Nissan Mitsubishi's biggest shareholder.
Both companies are keeping an eye on the future, with the Nissan Leaf and Mitsubishi Outlander being among the best-selling green cars.
Nissan and Mitsubishi have been strengthening ties since 2011 and overlap under the new agreement is expected in the fields of technology and purchasing.
The former company is hoping to build on its recent continuing success, having shipped almost 5.5 million motors in the year up until March 2016.
It also recorded a 523.8 billion yen (£4 billion) net profit during this period - a year-on-year hike of 14.5%.
Nissan says it expects its recently released Titan, Altima and Maxima pick-up trucks to add to the firm's growth in the 12 months ahead.
Mr Ghosn added that Nissan is backing Mitsubishi Motors while it is addressing its current challenges.
He calls Mitsubishi the latest member of its expanded "alliance family".
This stable also includes partnerships with other car manufacturers such as Renault and Daimler.
Mitsubishi Motors says it hopes the Nissan agreement will help it regain confidence with drivers, which it says will not be easy.
Copyright Press Association 2016. Motoring News articles do not reflect the RAC's views unless clearly stated.