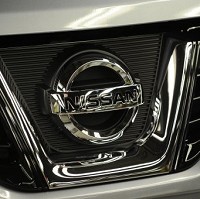 Nissan has reduced the cost of its zero-emission Leaf by £2,500 in an effort to make the car more affordable in its main markets of Japan, Europe and the USA.
The new price, combined with Government incentives, means customers in the UK will be able to drive a Leaf away for £23,490, or £239 per month.
The fully-electric car has a battery which charges up at a fraction of the cost of a tank of fuel, benefits from zero road tax and is exempt from company car benefit in kind tax.
Beneficial car insurance premiums may also be obtained.
Paul Willcox, senior vice president, Nissan Europe, said: "There is no doubt that Nissan Leaf is a revolution and existing customers are passionate in their belief that zero-emission mobility is not the future, but is here now.
"Nissan's objective for Leaf has always been to bring zero-emission mobility within reach of the mass market.
"Our price reduction underlines that commitment and with no price premium even more motorists will become believers."
Copyright Press Association 2013