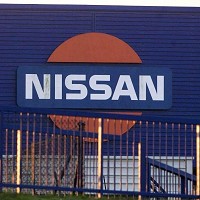 Carmaker Nissan is poised to invest millions of pounds in low-carbon vehicles to be manufactured at its plant in Britain.
The announcement is expected to come during a visit by business secretary Lord Mandelson, along with Nissan`s senior vice-president, Trevor Mann, to the company's factory in Sunderland.
Although the Japanese car giant refused to comment on speculation that the investment is intended for electric cars, it is believed that the focus would be on low-carbon technology.
The European Investment Bank in April sanctioned hundreds of millions of pounds to be shared between Nissan's operations in Britain and Spain for the "accelerated introduction" of low-carbon emission vehicles in the market.
The carmaker and its partner Renault are expected to launch electric cars in the US and Japan from next year and globally from 2012.
The move comes just days after Toyota announced plans to build a hybrid petrol-electric version of its Auris hatchback in Burnaston, Derbyshire, from the middle of next year.
Nissan's production volume makes it the UK's largest carmaker. The Sunderland plant in North East England - the region's largest single-site employer - employees 4,200 people.
Copyright © Press Association 2009