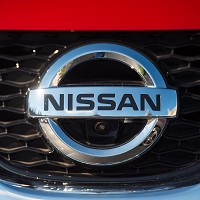 Japanese automaker Nissan has given the public a glimpse of what its driverless car range could look like.
The company launched an autonomous driving concept vehicle at the Tokyo Motor Show which it says embodies its vision of the future of autonomous driving.
Various exterior lights and displays feature on the exterior to convey messages to pedestrians and other road users, while the interior boasts two layouts, one for when the driver is at the wheel and one for piloted drive.
The steering wheel will recede into the instrument panel when piloted drive is selected, with a flat screen taking its place. Soft lights will come on, while all four seats will rotate slightly inward to facilitate easier conversation.
A combination of artificial intelligence and voice and gestures from the driver control the driving operation.
Nissan claims the autonomous experience will be like relaxing in a living room. It hopes to launch its own driverless car by 2020 - and its president and chief executive, Carlos Ghosn, says progress is well on track.
He claims the company's forthcoming technologies will revolutionise the relationship between car and driver.
Copyright Press Association 2015