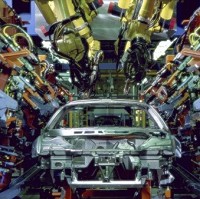 Nissan is helping promote the image of UK manufacturing by allowing future motorists a unique insight into the workings of its UK-based operations.
As part of its role in the Government's 'See Inside Manufacturing' initiative, the car manufacturer is taking young people behind the scenes in a variety of it's UK divisions including research and development, manufacturing and product design.
The Government hopes that with major companies like Nissan getting involved in their 'See Inside Manufacturing' initiative they will be able to inspire the next generation of engineers, ensuring a strong future for British manufacturing.
Nissan has played an integral role in the initiative since 2011. John Martin, Nissan's senior vice president for manufacturing, purchasing and supply chain management in Europe, hopes an insight into one of the worlds best facilities for design, R&D and manufacturing will help support British manufacturing industry in the future.
Copyright Press Association 2013