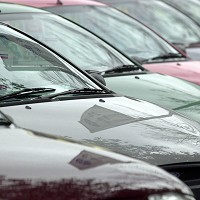 Cars, buses and even industrial diggers could soon benefit from Formula 1-grade technology thanks to a new £1 billion fund set to secure 30,000 jobs.
The joint public-private industry scheme, announced by Business Secretary Vince Cable, __will help develop the next generation of engines.
Mr Cable is announcing £133 million towards winning projects during a visit to a Ford facility in Dunton, Essex.
A total of £500 million will be put forward by the Government, with this sum matched by industry, to help develop commercial prospects for the next generation of vehicles. Up to 30,000 jobs in engine production could be made safe through the initiative, with the potential to create many more in the supply chain.
Ford, GKN, Cummins and JCB received finance towards schemes to boost fuel efficiency and cut carbon emissions, leading to safer, cleanerjourneys .
Hailing the fact that "radically" new types of cars, buses, diggers and cars will be made in the UK, Mr Cable said the car industry in the UK has been transformed in recent decades, with three new vehicles coming into existence every minute.
Mr Cable added that the new projects will be the first of several to benefit from the Advanced Propulsion Centre, established to transform state-of-the-art technological concepts into physical products.
He hailed the Government's industrial infrastructure which, he claims, is helping companies to pay into skilled, full-time jobs which will bolster the wider economy.