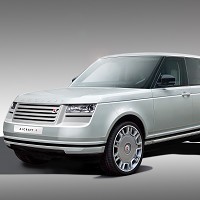 A new UK car maker has emerged, with plans to offer bespoke designs on classic British cars.
Alcraft Motor Company says that it will design unique custom-made versions of existing Aston Martin, Jaguar and Land Rover models.
The company's first design has been built on the Range Rover and has been carried out by Matthew Humphries, the former chief designer at Morgan Cars.
"We're extremely proud of the way the Range Rover has turned out.
"We've made it more elegant and timeless with the best of British design. I think we've achieved a more limousine-like presence," he said.
"Although some customers want to make a loud statement, we believe there is a gap in the market for personalising cars in a way that respects each brands' heritage and British style," David Alcraft, chief executive added.
The move marks a throwback to the days when coachbuilt cars were the epitome of style during the 1920s.
Anyone who opts for a custom built car may need to take out specialist car insurance .
Copyright Press Association 2013