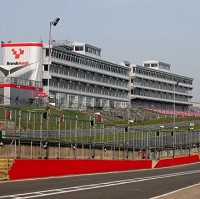 A show billed as the car world's answer to Location, Location, Location made its television debut last night (Wednesday, October 2).
ITV4'sI Want That Car series aims to help buyers find their dream used vehicle.
Auto Express magazine's Mat Watson and Porsche racing driver and used car trader Rebecca Jackson are presenting the hour-long programmes.
Each show sees two buyers with budgets ranging from £1,000 to over £50,000.
Buyers are given the the choice of three cars, but can only test-drive two before picking one to buy.
For the first show, Watson and Jackson set theirjourney planners to Brands Hatch, where pest controller and van driver Darren Smith, 39, had a budget of £18,000.
First-time buyer Alex Blagojevitch, 19, wanted to stop using his family's runabout and purchase something cooler - with a £5,000 budget.
Watson said the show is "a bit like Location, Location, Location but for cars".
Watson and Jackson assist with haggling duties to force the price down to suit buyers' budgets.
Watson added: "Instead of Kirstie (Allsopp) and Phil (Spencer) helping people buy a new home, Rebecca and I find them their dream used car for an unbeatable price."
Copyright © Press Association 2013