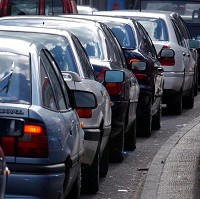 The Portable Navigation Device (PND) has been redesigned to ensure drivers stay one step ahead of the game.
TomTom has completely overhauled the sat nav navigation assistant, introducing a host of new features including brand a new Interactive Map, Lifetime TomTom Traffic and 3D Maps.
It put drivers back in control, giving them the ability to know precisely what is going on around them and what lies up ahead via a high-resolution touchscreen.
Corinne Vigreux, managing director of TomTom Consumer, said the new design gives drivers easy access to the information they need to make the smartest driving decisions.
The brand new interactive map allows drivers to find and explore places, as well as get an instant route to a destination.
Traffic information, meanwhile, pinpoints exactly where delays start and end, meaning motorists canplan their journey accordingly.
Buildings and landmarks are brought to life in 3D, so that drivers always know exactly where they are, while the new Route Bar shows precise traffic and speed camera information on the road ahead.
Copyright Press Association 2013