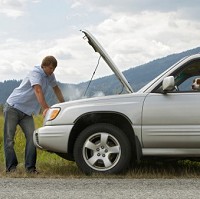 To help car buyers avoid paying out for a dud, consumer group Which? has published its new 2012 Car Survey, which includes a league table of the amount of time various models spend in the garage.
Despite BMW's much-trumpeted reliability, Which? judged the BMW 3 Series Convertible to be the least road hardy model, spending three and a half days a year undergoing repairs - nearly a day a year longer than any other car.
The study discovered that cars between four and eight years old, and hence outside the initial warranty period, are most likely to spend time in the garage.
Which? said: "These cars are likely to be outside the warranty period - making repairs a potentially much greater expense."
The Honda Jazz proved the most reliable car, spending a meagre 0.17 days a year in the hands of mechanics.
Copyright Press Association 2012