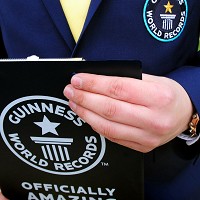 A conservationist from the north-east of England has broken the Guinness World Record for the fastest speed achieved in a coffee-powered car.
Martin Bacon managed to get his modified Ford P100 pick-up truck to go over 65mph at Woodford Airfield in Stockport in Greater Manchester, fuelled only by gas extracted from coffee chaff pellets.
The vehicle was powered by the substance wasted during coffee production, which is then heated in a charcoal fire in order for it to be broken down into carbon monoxide and hydrogen.
The car was commissioned by The Co-Operative to celebrate the 10th anniversary of the conversion of all of its coffee to Fairtrade and the driver, a father-of-two from Teesdale, was watched on the record-breaking attempt by his wife Jill.
Copyright Press Association 2013